Customize your Ride
Scrambler means creativity and personality.
Make your ride really yours with Scrambler original equipment.
Ride your own dream
Let the inspiration flow. Try and experiment your own personal kit with the Scrambler configurator.
Designed to be unique
The infinite customization potential of the Scrambler gives everyone the opportunity to express themselves, through special finishes and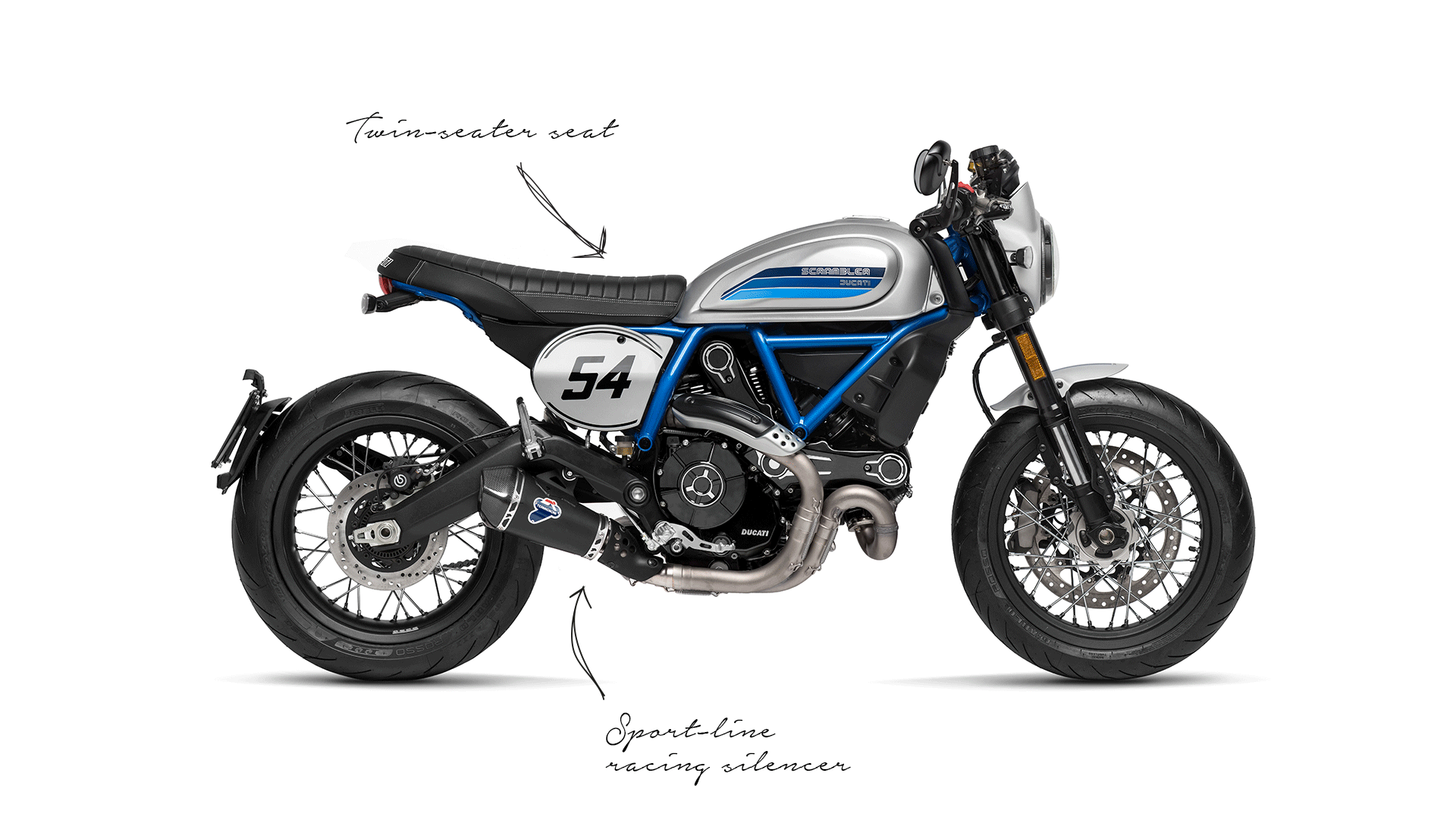 Stylish saddles
A wide range of custom seat made of captivating colors and tailored finishes, for enhancing the style and the comfort for both the rider and the passenger.
Sleek exhausts
A curated selection of top-brand silencers and exhausts system kits that will let you get the style, the sound and the performance you always wanted.
Roomy bags
Quality materials and technical fabrics combine to offer style and practicality, and a load capacity that will take you all the way to your furthest destinations.
Unique artwork
The starting point for building your own livery. A rich set of different logos and graphics to unveil your personality through every visual detail.